Best Probiotics for Dogs,Benefits,Side Effects, Powder, Yohurt,Human & Skin Allergy
How good are probiotics for dogs? Like human beings even dogs need to take probiotics supplements to ensure a healthy balance of bacteria. Read on find more reviews on popular brands of dog probiotics such as Fortiflora, Azodyl, Pro Kolin and Pro Fibre, ingredients, dosage, benefits & side effects and the best for various ailments in dogs such diarrhea and allergies. Also discover more about DIY Natural and Human probiotics for dogs such as kefir, yogurt and their safety.
How effective are Probiotics for Dogs? Why do Dogs need Probiotics?
Do dogs need probiotics?
Dogs can benefit from probiotics as humans do. Probiotics act in a similar manner in dogs to elicit similar functions and effects. There are probiotics specific to dogs and a keen check on the ingredients shows that there is an overlap in the strains of choice in human and dog probiotics.
The dog's digestive system is the largest organ in its body and the intestines harbor the friendly bacteria considered as normal flora. There are a variety of species belonging to the genera of Lactobacillus, Bifidobacterium, Streptococcus and Enterococcus.
The existence of beneficial bacteria shows that an imbalance in the ratio of beneficial to pathogenic bacteria will ultimately lead to dysbiosis. Dysbiosis will manifest as digestive discomforts and inflammatory diseases and conditions.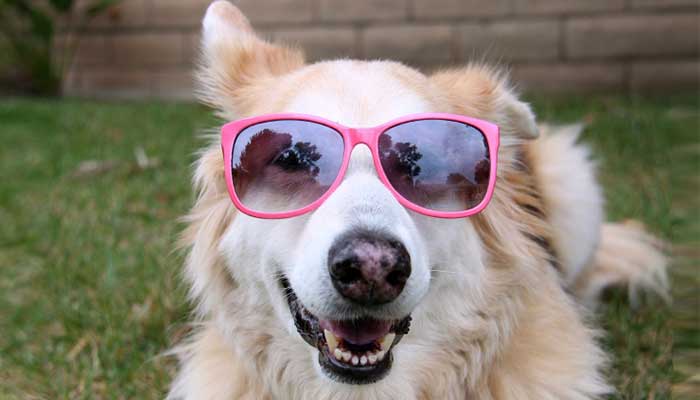 Studies
Studies have been conducted on the effectiveness of probiotics in dogs. Not too many to come up with a definite conclusion, but still works to clear total elusiveness.
For both cats and dogs, studies' findings show that healthy colonies of gut bacteria are essential for a fit gastrointestinal tract. The president of the Academy of Veterinary Nutrition Technicians mentions that gut flora and mucosa act as barriers against pathogens.
One study found that healthy dogs fed on kibble coated with L. acidophilus had increased volumes of lactobacilli while there was a remarkable reduction in the volumes of clostridia. Clostridia is a pathogenic bacteria. To add, the dogs had a higher count of hematologic parameters. This includes the number of neutrophil, red blood cells and monocytes.
The issue with gastric acid corrosive effects on the sustainability of probiotic bacteria throughout the gut has also been investigated and findings reported. Some evidence exists and suggests that some probiotics survive GI transit in dogs.
A study that was conducted on groups of dogs. The groups received a range of doses of L. rhamnosus strain GG. A freeze-dried form of L. rhamnosus GG was mixed with canned dog food and fed to the dogs once a day for five days.
Fecal samples collected on the 11th day, showed that this strain in deed survived the gastric region and even colonized the intestines[i].
Researchers have been able to show that when your cat or dog experiences digestive problems, probiotics can be really beneficial. This statement has been backed up by one Ann Wortinger, the program chair of veterinary technology at Sanford-Brown College.
The clinical trials of probiotics and their effectiveness in the treatment of illnesses in dogs are limited in scope. In one randomized study, the duration of abnormal fecal production in dogs with acute gastroenteritis was found to be shorter in those that consumed probiotics (Herstad HK, Nesheim BB )[ii].
Benefits
Dogs benefit from probiotics availed to them in many ways. Serious dog parents are conversant with these and you also might want to check for more from this material.
Probiotics aid in proper digestion – It may result from unregulated homeostasis (house-keeping). Probiotics enhance the homeostasis of the gut by maintaining the integrity of the epithelium. Discomfort is also caused by infections due to parasites as they penetrate the epithelium and other bacterial cytotoxicity. Probiotics modulate pathogen induced inflammation and compete with the pathogens for adherence[iii] space along the gut wall.
Modulation of the immune system – probiotics decrease allergic responses in the gut via modulation of various signaling pathways. This is especially important for management of the symptoms of inflammatory bowel disease.
Inhibition of the growth and activity of pathogenic bacteria – such as E. coli, Salmonella, and Clostridium perfringens. Probiotics produce short-chain fatty acids (SCFAs), which inhibit the growth and activity of harmful bacteria, , as well as providing other benefits to the intestines
Treatment of diarrhea, loose stool, and constipation – by keeping the balance of beneficial and pathogenic bacteria in check, the latter are not able to adhere to intestinal epithelial cells. Therefore, they are not able to release their toxins that would otherwise lead to diarrhea. There is also a lowered risk of a 'leaky gut syndrome'.
Prevention and treatment of intestinal inflammatory conditions and irritable bowel syndrome – since probiotics help modulate the immune system, inflammations as a result of exposure to allergens is reduced.
Prevention of urinary tract infections –
Helps control yeast and yeast related skin problems – the beneficial bacteria in probiotics work to outcompete yeast and suppress their growth. Skin diseases that occurs as a result of fungal infections are controlled and treated with probiotics too.
Helps prevent diarrhea, loose stool, and constipation – probiotics have an effect on the pH of the gut. This in turn influences the peristaltic movement of the bowel and results in management of constipation. It has also been found that the effect of some strains of these flora on the integrity of the bile salts results in hypertonicity in the gut. This results in water being osmotically drained into the bowel and softening the stool. The stool can then be easily defecated.
Helps in counteracting the destructive side effects caused by taking antibiotics – if your dog is on antibiotic, your vet will most likely also prescribe some probiotics for your dog. As happens in the human digestive tract, antibiotics flush off all kind of bacteria and Clostridium difficile dominates causing diarrhea. Probiotics ensure this does not happen by replacing the lost friendly bacteria.
Prevents scratching and shedding – inflammatory skin conditions that are accompanied by pruritis (itching), can be relieved using probiotics. They may work directly on the skin as a layer of the beneficial bacteria but can also work indirectly through immune modulation.
Helps the dog achieve peak strength and vigor
Helps eliminate smelly stool and gas
Improves your dog's smell overall
With such benefits, your dog will achieve peak strength and vigor. Without any discomfort, optimal health and well-being of your pet will be maximized regardless of their stage of life.
Among the strains that are beneficial to dogs include:
Bacillus coagulans –
Lactobacillus acidophilus
Enterococcus faecium. (strain SF68)
Lactobacillus rhamnosus(strain GG)
Bifidobacterium animalis (strain AHC7)
These strains of bacteria have unique activities each that add up to the quality of the probiotic. The time and duration of diarrhea is significantly reduced with Bifidobacterium animalis, Enterococcus faecium and Bacillus coagulans.
Fortiflora Canine for Dogs Side effects, Ingredients & Reviews
Ingredients -What is Fortiflora for dogs made up of?
Fortiflora is a nutritional supplement for dogs suffering with diarrhea and poor intestinal health. It has been proven to improve intestinal health and bacteria balance.
It is one common probiotic for dogs in the market. It has a number of ingredients including the beneficial bacteria and others which act as aids to delivery and preservation. These include:
Enterococcus faecium
L-ascorbyl-2-polyphosphate (source of Vitamin C)
Brewers dried yeast (Saccharomyces cerevisiae)
Vitamin E supplement
Zinc proteinate
Beta-Carotene salt
Manganese proteinate
Ferrous sulfate
Ferrous sulfate
Copper proteinat
Calcium iodate
Sodium selenite
The major active ingredient in Fortiflora is Enterococcus faecium SF68, strain of bacteria that inhibits the growth and development of harmful bacteria including E. coli, Salmonella and Shigella (Scharek L, Guth J, and Reiter K)[iv]. The vitamin C acts as an antioxidant and is important in the wound healing of inflamed cells and formation of collagen. It also has a role in the modulation of immune function. The Brewer's dried yeast in a deactivated yeast and is a good source of vitamin B, protein and selenium. These are important in the synthesis of amino acids and proteins and therefore replacement of worn out tissues in wound healing.
Dosage and how to administer fortiflora canine
The dosage of Fortiflora canine is that which has been stated on the label according to directions. Feed one packet to your dog each day. Make sure you do this under the supervision of your veterinarian.
Fortiflora for Dogs Reviews-Side Effects and benefits
Benefits
Among the benefits of Fortiflora include acting as a dietary management of dogs with diarrhea both associated with non-drug causes and antibiotic therapy. Stress-induced diarrhea is also one of the indication of this probiotic among others such as promoting intestinal balance and promoting a healthy well-modulated immune system.
Reviews
Reviews of Fortiflora are average with most people complaining of its adverse side effects. One such comment mentioned that it caused leaky gut and bloating regarded as 'rumbling tummy'. The vet and the owner agreed to halt the medication and putting the dog on new medication has seen her improve with the diarrhea.
While Fortiflora is being marketed as 'side-effect free' product, there seems to be something that needs to be attended to in its formulation.
"While I too am not a Purina fan nor am I trying to be a spokesperson for their product…BUT… it has worked wonders for me. No more bad breath, no more diarrhea, so far no more vomiting, no more bloated tummy.."
"I'd like to put my dachshund on probiotics for a period of time to see if it helps her constipation, but I don't want it to be Fortiflora (even though yes I am using it right now)"
"I would not recommend this as a cure but as a preventive since it takes long to act."
"We have a 14 year old corgi and he was having intestinal problems and loose stool. Since putting him on the fortiflora all of that is much better."
"It took about 3 days for the digestive problems to clear up, and…"
A whopping vote of 2182 'perfect' score in amazon with less than 10 % against it shows that this probiotic could serve your pet well. However, in the occurrence of any side effects be prompt to report and have a switch if necessary.
Azodyl for Dogs Reviews: Side Effects, Benefits &Dosage
Azodyl is a probiotic formulation and a nutritional supplement for supporting the renal function in cats and dogs. According to the North American Research Group (NAVRG), chronic kidney disease affects on average 5.2% of dogs brought in for consultation and is a leading cause of death. The manufacturers of Azodyl mention that with Azodyl, you can be able to slow down the progression of the chronic kidney disease. Pets suffering from azotemia (buildup of nitrogen in the blood), have signs and symptoms of fatigue, vomiting, diarrhea, dehydration, weight loss and hypothermia among others.
It contains a patented formulation of beneficial bacteria that act to flush out uremic toxins that pathologically result in kidney disease. The concentration gradient of uremic toxins in the bowel is maintained in a way that promotes its excretion effectively lowering the concentration of these toxins in blood. The microorganisms in Azodyl facilitate the process of enteric dialysis. This is the process by which the intestines filter blood rather than the kidney by these organisms degrading nitrogenous wastes into non-toxic elements.
According to a study by Ranganathan N, et al. in random Gottingen minipigs, this probiotic was demonstrated to have the ability to reduce uremic toxins in the blood in the 3rd World Congress of Nephrology.
Another study however showed no significant difference in any measure between two groups of a total of 32 dogs given Azodyl and placebo separately. They were evaluated in aspects blood work, owner perception of quality of its life and body condition from 1 month to 1 year. This study raised much concern on the clinical efficacy of Azodyl in the treatment of Chronic Kidney Disease (CKD). This study however had some limitations but unfortunately were insufficient to entirely invalidate the negative findings of the study.
Ingredients, Directions and Canine Dosage
Ingredients
Kibow Biotics including (E. thermophilus KB 19), L. acidophilus (Kb 27), B. Longum (KB 31), Psyllium husk
Directions of use & Dosage

The dosage is specific to the weight of the dog. Your vet will measure its weight and according to that measure as follows:
Up to 5 lbs give I capsule of Azodyl daily
5 – 10 lbs give 2 capsules of Azodyl daily
Greater than 10 lbs give 3 capsules daily
During administration, allow access to fresh water. Note that capsule dosage forms are manufactured for a reason and should therefore not be opened or crushed before consumption. Capsules should be given whole. You could opt to administer the capsules 30 to 1 hour before the meal or with the meal.
Side Effects & Benefits
Vigilance on Azodyl's side effects can be based on reports by the consumers. Therefore, platforms on which people convene to share their experiences is of much benefit.
According to Amazon.com, 140 out of 212 reviews think that this probiotic has a significant clinical efficacy and the rating quite good. On average, the star rating of this probiotic stands at 4 stars. The remaining number of people lingered most in the 4 star, 3 star and 1 star. However, the high number of people with a 1 star rating happen to be higher than those who rated the product with a 5 star. This raises an eyebrow. This means that Azodyl scores averagely in terms of therapeutic window. This means that its ability to be both efficacious and harmful is high with a narrow streak to separate the two. The following quotes have been derived from various sites including entirelypets, medhelp and amazon.
"….He continued to show excessive drinking and lethargy, and wouldn't eat. Desperate, we searched the internet and found reference to probiotics and Azodyl. My dog has now been on Azodyl for 6 weeks, taken readily in pill pockets. He has regained all his weight, drinks less, eats his baneful and Cesar plus homemade diets…."
"Lowered our dog's BUN in 1 month!"
"Vomiting is a major problem."
"The most troublesome side effect is nausea. And a pet who feels sick isn't going to eat so it can be a big problem."
Pro Kolin for Dogs-Paste, Enterogenic, Plus & Side Effects
Pro-Kolin is the UK's leading companion animal probiotic. It is a highly palatable paste a formulation containing kaolin, pectin, probiotics and prebiotics. It contains the following ingredients in particular with their benefits in the formulation:
Probiotics – the strain of bacteria, Enterococcus faecium (DSM 10663/ NCIMB 10415) 4b1707. This is helpful in the maintenance of the balance between friendly and pathogenic bacteria.
Prebiotic – consists of a fructo-oligosaccharide (FOS) and acacia Gum Arabica. Prebiotics help in the stimulation of growth of friendly bacteria. Prebiotics provide a suitable nutritious environment for the growth of the bacteria. This may be disadvantageous in the sense that they are not selective and would thus lead to encouragement of the growth of both pathogenic and non-pathogenic bacteria.[i]
Kaolin – this is a chemical that acts to firm the feces and prevent diarrhea.
Pectin – soothes the gastrointestinal lining in cases of inflammation and constipation.
Artificial beef flavoring – the reason it is palatable. It is also important in boosting the compliance to the probiotic.
Fortunately, Pro-Kolin is suitable for all Dogs.
Administration is oral. The form in which this brand is formulated in and packed is suited for a more effective and easier administration such as its packing in calibrated syringes. It is available in 15 mL, 30 mL and 60 mL syringes which also eliminates the need to measure a stated dose.
Doses are as follows
For Pro-Kolin+ 15 mL and 30 mL:
Up to 5kg give 2ml Twice daily
5 to 15kg 3ml Twice daily
15 to 30kg 5ml Twice daily
30kg and above 7ml Twice
For Pro-Kolin+ 60 mL:
23 to 35 kg give 6 mL twice daily
35 to 45 kg give 8 mL twice daily
Above 45 kg give 10 mL twice daily
Forms: pro-kolin Plus, Paste & Enterogenic for Dogs
All the forms of Pro-Kolin are designed to reinforce the intestinal mucosal barriers and modulates the immune system and balance of intestinal flora. The difference is in the ingredients.
Pro-Kolin Plus is the prefix name for Pro-Kolin and will therefore be in the market as Pro-Kolin+ Probiotic Paste and Pro-Kolin+ Probiotic Enterogenic.
Pro-Kolin Paste is the highly palatable formulation initially stated. The ingredients are the kaolin, pectin, Preplex prebiotics and probiotics. The main strain in the probiotic is still E. faecium but FOS and Gum Arabica as the only Preplex prebiotics.
Enterogenic Pro-Kolin contains alpha-glucan butyrogenic which is a resistance starch fermented by the microflora to produce butyrate which is a source of energy for colon cells, MPS Protect that reinforces the intestinal mucin, probiotics and prebiotics. The main probiotic strain is the Enterococcus faecium while the prebiotics are Fructo-oligosaccharides (FOS), Mannan-oligosaccharide (MOS) and beta-glucans. It also has artificial beef flavoring. It is supplied in a 4g sachet within 30 and 60 sachet packs.
Side effects & Reviews
Reviews on this probiotic are highly positive. Product reviews from customers in Amazon highly recommend it owing to their success stories. More than 90% of the people who have used it in their pets gave the highest possible rating. Very few were unsatisfied since they probably noticed some adverse side effects.
"Excellent product for sorting our stomach problems and maintaining a healthy gut."
"To be frank: dog has the runs big style. He loved it and worked a treat. Excellent product highly recommended….eating like a horse."
"Like most dogs my Collie is inclined to eat rubbish occasionally resulting in gastric upsets. This paste seems to settle things down quickly and its syringe style packaging makes it easy to feed to your dog."
"Would not be without this medicine. My dog suffers with chronic inflammatory bowel disease and just a couple of doses of this sets him right again."
The available side effects are those linked to taking excess of the probiotic than the recommended dose. They also apply to those pets that are immune-compromised resulting in an infection.
Acidophilus for dogs, Dosage, Cultures,
This is a dietary supplement. It is a microbiota that is inherently found in the gut and helps keep the gut healthy in both human and pets. Lactobacillus acidophilus is highly populous in fermented dairy products especially yogurt. However, this does not mean that you add yogurt to the meal of your dog. Dogs are not able to have dairy products due to lactose intolerance and all you will do is bring about a bout of allergic reactions in your pet's tummy. Live yogurt with not artificial sweeteners and sugar at all may not be that bad.
To work effectively, probiotics need to be given in high doses and one magazine, 'Modern Dog' states that your dog needs to consume 'millions or even billions' of live L. acidophilus bacteria. It is not practical to give an exact dose with probiotics as in drugs and therefore ranges will give the doses. For instance, dogs require a larger amount in the units of Colony Forming Units (CFU) than humans. The daily dose range for dogs ranges between 20 to 500 million CFUs (Modern Dog: Probiotics).
Follow label suggestions for dosage. According to 'Whole Dog Journal', when using human probiotics with CFUs of acidophilus, give full dosage to dogs weighing 40 pounds or more. Reduce the doses in the case of smaller dogs especially if you see loose stool.
Acidophilus cultures for dogs
If you don't have access to acidophilus supplements, you can make Acidophilus cultures . You can as well decide to give your dog plain live yogurt that have active cultures. You could make it yourself. Mix a tablespoon of yogurt with your dog's meal.
Is acidophilus good for ear yeast infection & diarrhea in Dogs
This strain can be used in the control of yeast infections under normal conditions. Skin infections, intestinal upsets and secondary infections of the ears or urinary tract can be treated with acidophilus.
Protexin Pro Fibre for Dogs-Boxes, Granules, 800g Reviews
This product is a palatable pellet with most importantly fibre. Its ingredients are:
Probiotics – the strain E. Faecium to repopulate the intestines
Multi-source fibre – has high amounts of both soluble and insoluble fibre such as Psyllium and sugar beet pulp. It also contains dietary fibre of about 45 % to act as a bulking agent for stools.
Preplex prebiotics – contains FOS and Gum arabica that stimulate the growth of beneficial bacteria.
Pro-Fibre is administered as a 500g tub daily. There are formulations with 800g pot but have been replaced with the newer 500g pot. They both last the same length of time but the 500g is more concentrated.
Natural & Human Probiotics for Dogs-Kefir, Yogurt & Safety
Can I give my dog probiotics for humans?
Probiotics for human have some strains of bacteria that can be of benefit in canines such as Lactobacillus and Bifidobacterium. There are however strains that are specific to your dog's gut and without them, will not achieve the desired results. Enterococcus Faecium and Bacillus coagulans are beneficial to pets and in fact approved by EU for use as dog probiotics.
However, you could also give your dog probiotics that are human-grade without any problems. In fact human grade probiotics have a better standard of cleanliness, safety, record keeping and quality of ingredients. Overall, it is safe to use in your pet.
Can dogs have kefir?
Kefir has a wide array of strains including Streptococcus, Leuconostac and Lactobacillus genera. It also contains beneficial yeast such as Saccharomyces kefir and Torula kefir. They help control yeast. You can use Kefir to specifically supply your pet with an army against yeast infections.
Can dogs eat probiotic yogurt?
As Azvet notes, a number of individuals feed their dogs with yogurt without problems.This due to the fact that pure yogurt has no serious side effect on dogs. However, veterinarians do not recommend this practice because some dogs are lactose intolerant thus need to avoid milk products. In addition, human yogurt contains additives and sugars(e.g xylitol) that may not sit well with dogs.
To be on the safer side, opt for or seek probiotic treats formulated particularly for the canine digestive system.
Best Probiotic Powder for Dogs-Advita, Paw & Purina
Simply put, probiotic powder is a dosage form of dried and powdered nutritional supplement for dogs. Advita has four different live, active cultures and prebiotic inulin. These ingredients help maintain normal stool consistency in dogs.
Paw DigestiCare is a multistrain, probiotic and wholefood powder. It is indicated for digestive discomforts in dogs. Each 2 grams dose contains 50 million CFU of beneficial bacteria that suppress pathogenic bacteria such as E. coli and Salmonella.
Purina probiotic powder is one other powdered formulation of Fortiflora.
Other Dog Probiotic Brands List
Unique specs of other probiotics include:
Probiotic miracle for dogs – fights bad odor. Clears up eye, skin and yeast infections.
Nutramax probiotics for dogs –boosts balance of normal flora of the intestines.
Jarrow probiotics for dogs – its inulin acts as natural fibre to treat constipation and its unique metabolin to support action of probiotic bacteria.
Natren probiotics for dogs – reduces foul smell in stools, bad breath and rumbling stomach
Vetri probiotics for dogs – soothes the gut and improves its regularity. Alleviates extreme gas symptoms, bad breath and dark tear staining.
Best Probiotic Dog Food Brands
Adding probiotics to pet food brands was initially a good idea but there are concerns that arose. When probiotics supplements are manufactured in a certified GMP, they are guaranteed to have what is stated on the label. However, pet food with probiotics have weak laws that govern the state of the probiotics in the pet food. They are therefore likely to contain less than what is stated. Some even contain additional bacteria such as one that contained Pediococcus spp according to a study done on 19 diets.
The food brand FullLife is one of the foods recommended for dogs.
DIY Homemade Probiotics for Dogs
You could 'Do It Yourself' by first understanding the science behind it then working on the formulation process. Some of the probiotics that you could make for your dog are;
Acidophilus cultures
Fresh sauerkraut
Kefir.
Best for dogs with Diarrhea
Purina Fortiflora has been taunted as efficacious with correcting lose stool by 91 % of users of this product (Pethelpful.com). However, most probiotics are all-round and would score A's for all-round efficacy and value.
Best for for dogs with skin allergies
Allergies is a more generalized term of inflammatory conditions in the gut and on the skin. It too has to do with immunity modulation. Therefore, probiotics would do this pretty well regardless of the brand chosen provided they can deliver the beneficial bacteria safely and in the stated CFUs. The allergic conditions treated or prevented are colitis, inflammatory bowel disease and skin allergies such as dermatitis.
Dogs with yeast infections
Vetri-Science Probiotic Everyday Bite Size Chew for Dogs treat yeast infections in the ears and skins. Kefir Grains also promote healthy looking skin and with its beneficial fungi strains, control yeast infections too.
Bad breath can be well handled by Vetri and Natren Probiotics while gas best dealt with Vetri.
Note that this material provides suggestions based on consumer reviews. Your dog would choose to go with a different one for a particular condition.
Overall Side Effects & Safety
The general side effects that may occur with probiotics in dogs include;
Infections if immunocompromised
Nausea
Vomiting,
Paradoxical diarrhea
Hives on the skin.
Also find out;
Sources & References
[i] Guarino A, Lo Vecchio A, Canani RB. Probiotics as prevention and treatment for diarrhea. Curr Opin Gastroenterol. 2008; 25(1):18-23.
[ii] Herstad HK, Nesheim BB, L' Abee-Lund T. Effects of a probiotic intervention in acute canine gastroenteritis—a controlled clinical trial. J Small Anim Pract. 2010;51(1):34-38
[iii] Seth A, Yan F, Polk DB, Rao RK. Probiotics ameliorate the hydrogen peroxide induced epithelial barrier disruption by a PKC- and MAP kinase-dependent mechanism. Am J Physiol Gastrointest Liver Physiol 2008; 294:G1060-G1069.
[iv] Scharek l, Guth J, Reiter K, Weyrauch KD, Taras D, Schwerk p, Schierack P, Schmidt mf, wieler LH, Tein K. Influence of a probiotic Enterococcus Faecium strain on development of the immune system o fsowsn and piglets.
[v] Probiotic Bacteria, Probiotic Bacteria: Selective Enumeration and Survival in Dairy Foods. Shah, N. P. 4, Melbourne: Journal of Dairy Science, 2000, Vol. 83. PMID: 10791807.